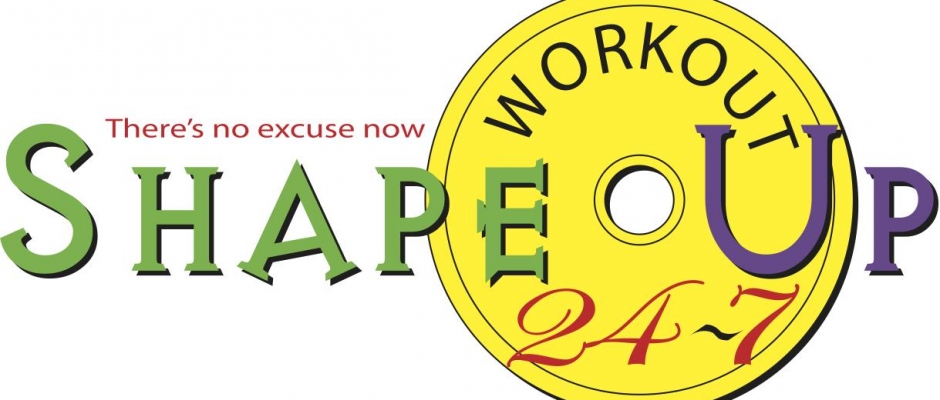 Home
Shape Up 24~7 is your locally owned and operated gym. Established in 1982 as the Riley Fitness Center, we became Shape Up 24~7 in 2007.
The same friendly, family atmosphere continues today. We have an extensive array of workout equipment so the beginner to the enthusiast can enjoy their type of workout.
Our Cardio Room has steppers, climbers, bikes, treadmills and a rowing machine to get the heart pumping and/or to cool down from that vigorous session with the weights.
We are a " Membership Gym " which means no contract.
Our friendly staff will guide you to the necessary lifestyle change and help you become a better you!
Jerry Clay: Owner
Seth Chatham: Manager

Personal Trainers:
Anderson, Vicki: Evening Spin Instructor

Grady, Scott
Orr, Cris: Body Sculpting Instructor
Owens, Ann
Skinner, Suzie

Young, Tammy
Henderson, Cindy
*See Classes Tab For Class Scheduling


We are located in " Historical " downtown Meridian:
2210 Front Street
601-453-5565
Our Staffed Hours Of Operation Are:
Monday-Friday 9 AM-6 PM
Weekends And Holidays You Will Need Your Key / Keycard To Use Facility!
*Check Back For Specials Posted Here*
SPECIAL SIGN UP OFFER:
We are offering our gym membership for only $20.00!

Pay for One Year Down and Get the Next One Free!
Member perks:
Six Classes Included
Free Private Parking Downtown
Locker ($5 Monthly Fee Is Required IF Interested In Utilizing One Of Our Many Lockers)
24~7 Shower Facilities (Body-Wash is provided)
NO Hidden Fees
NO Buy Out/Cancel Fee
NO Change Of Amount Fees
NO Annual Enhancement Fee
NON-CONTRACT GYM
9,000 square feet of gym divided into four areas:
Weight Training
Cardio
Circuit Training (Located Behind Cardio Equipment)
Class/Training
Stop By Today For A Tour!